Laser Cutting or engraving is a popular manufacturing process at industrial levels. Most companies build their laser cutting software for better productivity and increase the production line's speed. Similarly, there are many editions released on the internet for separate laser cutting or engraving machines. In this case, it will be hard for you to make an accurate cutting without laser cutting software. Thus, it is essential to know about laser cutting software. This article will demonstrate the basics of laser cutting software tools and settings. Moreover, We will bring you the most popular laser engraving software available nowadays. In this case, we have already posted two different articles where you may get useful topics regarding laser cutting software. Those two articles are: How to use a wood laser cutting machine, How to laser engrave picture on wood
Popular laser cutting software
The essential part of laser cutting is the project file. It is mandatory to create a better quality project file. In this case, we need better software to start and connect our laser cutting machine to get our appropriate result. Most laser cutting machine companies provide suitable cutting software and the device, although they are not convenient for designing. Therefore, we brought this section for you so that you sort some of this software out. Here, some are especially suitable for designing and laser. Few are very popular for laser designing. Let's check them out.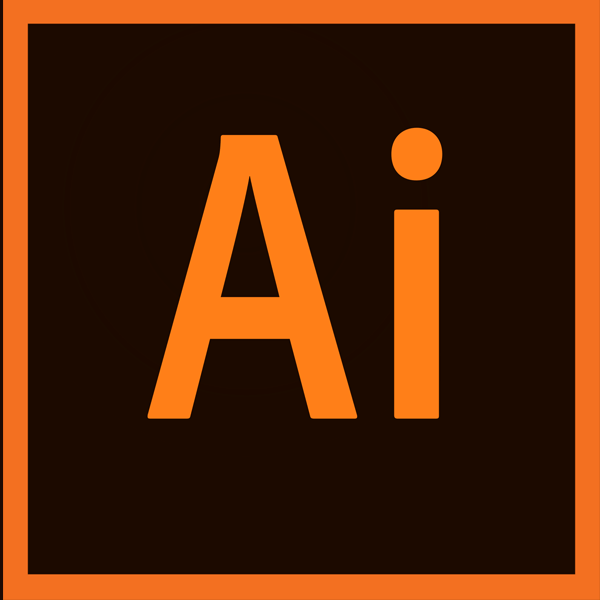 When it comes to designing, the first software that comes to our head is illustrator. Illustrator is a part of the adobe series. There is another popular Adobe software that I photoshop is able to do the vector and raster designs. But illustrator is the best for vector designs. Illustrator is the best vector editing software that allows us to create fantastic vector graphics for laser projects. Even for iPad, with a complex range of vector paths and rendering features, shadows, blurs, and unique effects, Adobe Illustrator comes with innovation. You can easily do your thinking into reality anytime, anywhere. Illustrator will help you choose the best fonts among hundreds of them. Precision and efficiency are the most significant advantages of professional drawing tools. Whatever vector graphics you want to create, Adobe illustrator will make the best choice for you.
Adobe Illustrator can make almost all supported formats, such as Ai, PDF, DXF, DWG, SVG, EPS, JPG, JPEG, PNG, etc. In this case, for laser cutting, SVG is the suitable file for most of the laser cutting machine-provided software. Finally, Adobe illustrator adopts different laser cutting techniques, such as vector cutting, engraving, and raster engraving. Later we will describe vector and raster engraving.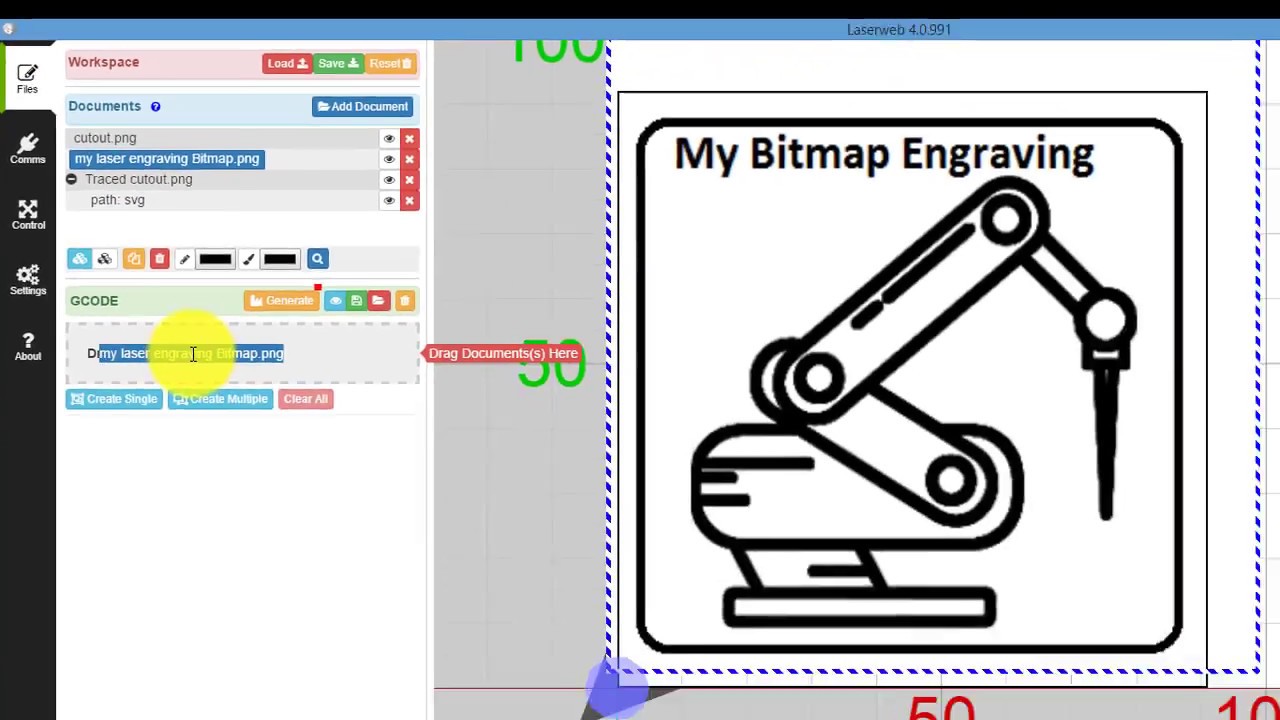 LeaseWeb is a popular open-source laser cutting tool in its fourth iteration. This application is suitable for laser control. It is a computer application that generates code from laser cutting project files for laser and CNC machines. In an easy word, LaserWeb converts the vector file to your laser cutter. Do that means, if you have vector files, you can easily convert them to the machine language using this software. In this case, you can take help from an illustrator or other vector designing software. You might use this freely available software if you lost your laser cutter version, although it is not suitable for designing. 
The newest version of LaserWeb includes the multiple files importing into a single project. It makes it perfect for collaboration. The platform used here is straightforward to understand. Therefore, if you are an amateur, it won't be trouble to understand. You can easily make your design into reality. But if you consider laser engraving, this application might not be suitable for that. LeaseWeb is the best for controlling the laser cutter based on your design.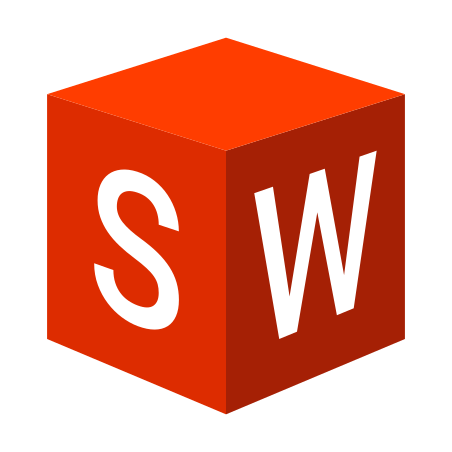 Another powerful application that is famous for 3D modeling and rendering is our next best choice. For the architectural laser industry, this is the best of all. SolidWorks is a straightforward and wealthy platform where we can quickly build any model.  For Laser Cutting and designing, SolidWorks will be convenient for you, although this application is not suitable for small detailed design. Since the building processes are simple, SolidWorks can be the best designing platform for any engineering laser cutting products. It provides a variety of tools for architectural plans or product design. If you can go through a few trials before handling this application will be better to understand them properly.
However, you might face a problem converting the file into the SVG option. In this case, to get a viable file, first, you need to make drawings from the object. And then, export the picture with any format that is editable in adobe illustrator. And then, you can convert your file in SVG from illustrator.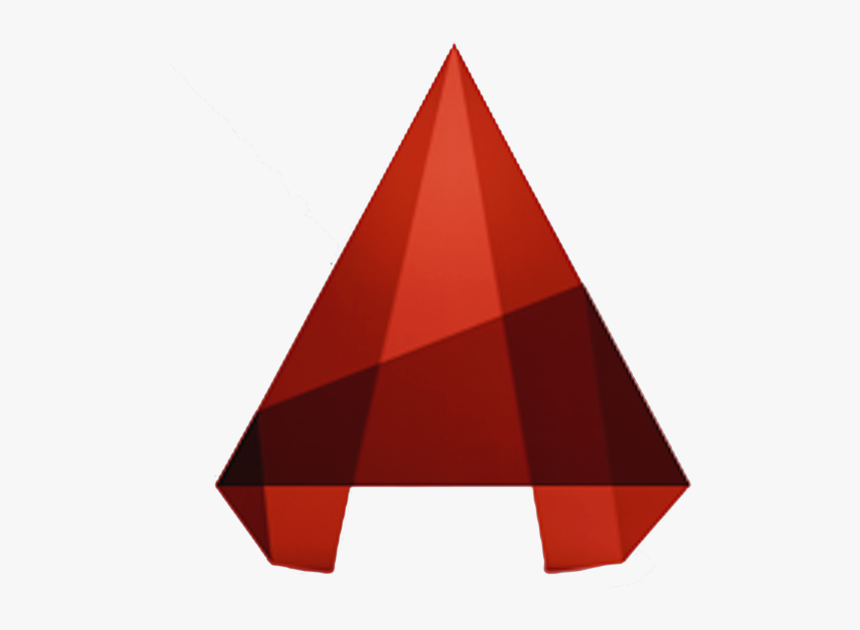 If you are an engineering student, you should be familiar with these two applications, Solidworks and AutoCAD. These two applications are suitable for any engineering workshop's designs and operations. AutoCAD is a popular software from Autodesk Corporation. In most universities, students must learn how to use this software. For the laser industry, this software is highly recommended. The upside for AutoCAD is the 2D design tools. It will help you to create tiny details of the invention, including arcs and curve designs. Using AutoCAD, you can easily do the laser cutting preparation. We recommend finishing the tutorials before operating the AutoCAD to control the laser machine. If you need clear tutorials from woocnc.com, don't forget to let us know. We will make one tutorial for you on how to operate a laser machine using AutoCAD.
However, this time you will need to convert the file to the DXF format. After that, you can use illustrator or Inkscape to customize the design into the SVG format. In this way, you can easily make a perfect cutting from a laser machine.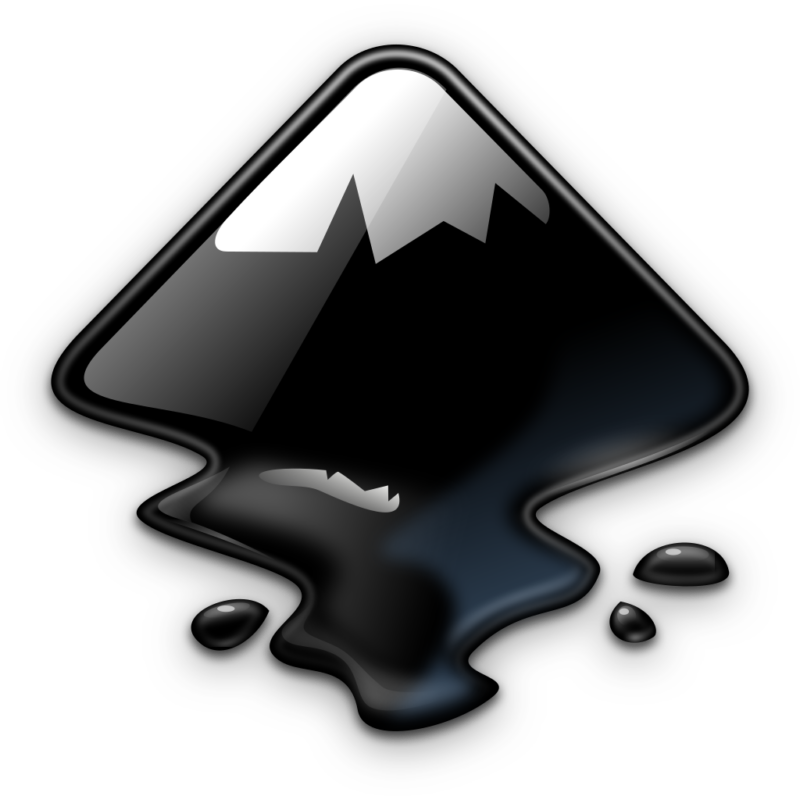 This application is also one of the most popular vector image editing software available on the market. Similar to the LaserWeb, you will get this application for free. A useful number of websites will help you download the installing file for your personal computer. However, this application is suitable for all major desktop applications, such as Windows, Linux, and macOS. Linkscape is almost similar to illustrator to its ease of access. This application offers many standard drawing tools that you will need to make a proper design. Moreover, it also allows us to align and transform the laser cutting projects quickly.
On the other hand, this software also allows us to create various nodes, paths, and text editing support tools. Like illustrator, you will need time to learn to use Inkscape entirely, Although many tools you will find similar between adobe illustrators. For laser cutting supported format, Inkscape is fully compatible with SVG format, PNG, Open document drawing, EPS, Postscript, DXF, sk1, PDF, and many others.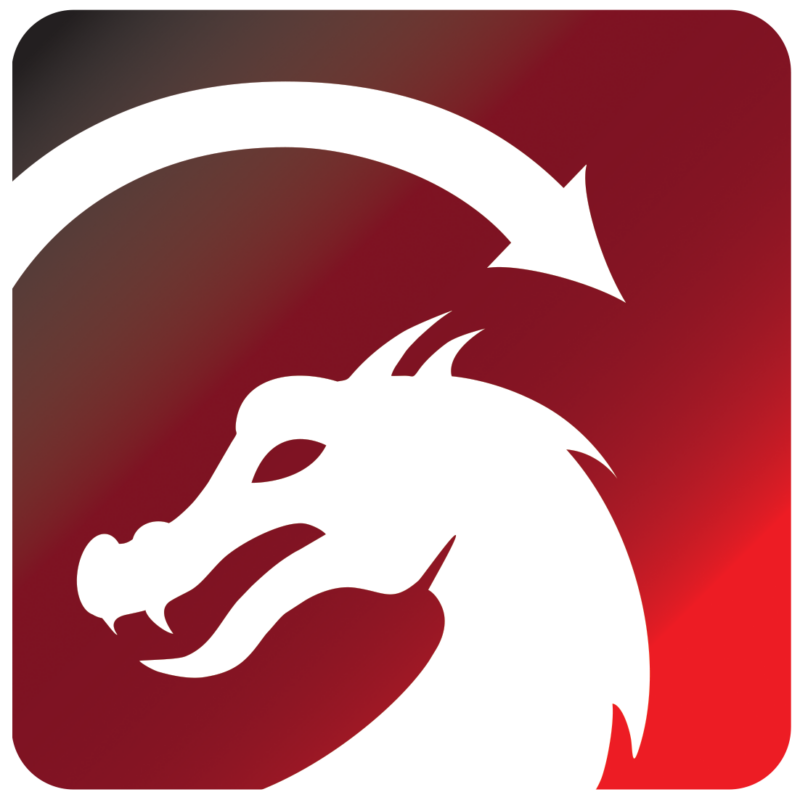 This application is a layout, editing, and control software for a laser cutter. We will find this one the best multi-tasking application if we consider all the laser cutting machine requirements. We can use this software for designing or directly import the artwork in various familiar vector graphic and image formats, such as Ai, PDF, SVG, DXF, PLT, PNG, JPG, GIF, BMP. Lightburn can arrange, edit, and even create new vector shapes within the application. On the other hand, the LightBurn is capable of controlling the laser cutting machine. You can customize the settings for power, speed, number of passes, cut order, brightness&contrast, dithering mode, etc.
Lightburn is perfect to work with your laser machine. It talks directly to your laser. While plugging the appliance connected to your pc, it will detect the device and show you the specific laser for the recent project. You can make or import the project file and perform the task on your laser machine. Lightburn is a multi-tasking machine, although it doesn't have a detailed tool for vector designing.

Above, we have focused on the vector designs and laser cutting processes. PhotoGRAV is an excellent software for image engraving on woods or other materials. This application's objective is to efficiently process scanned images so that you can engrave them on a variety of materials with confidence and with high-quality imaging. Traditionally, engraving photos on different textiles was troublesome. Using this application, it became effortless to engrave materials with high-quality imaging.
However, PhotoGRAV software is an automated application of tools to the subjected photo. It provides the simulation of the engraving for typical materials. Moreover, it has an interactive process with adjustable enhancements and real-time visual feedback. PhotoGRAV reports colour proofs for user approval and reference. Finally, Color CorelDRAW clipart is easily editable using PhotoGRAV software. For vector imaging and design, this software is useless. If you aim for vector designing, you might get nothing from this software. We strongly recommend this application for photo laser engraving.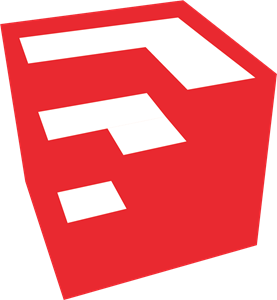 We brought you another special vector designing software suitable for laser cutting. It is one of the easiest software to use a lot of tools. These tools are intuitive, and the magnetism will help you to do neat designs quickly. Moreover, there are special plugins where you can get access to more functionalities. Thus, it makes SketchUp one of the most exciting applications. After you open the SketchUp application, you will find many different scales to work. We suggest you finish the trials before using this application because you must understand each of the plugins and functionalities.
One of the upsides of this software is file conversion. You will not need to get help from an illustrator or Solidworks. SketchUp can convert the project file into SVG format. In this case, this application is suitable for vector designing. It's not ideal for photoengraving. But you can make incredible designs using this platform.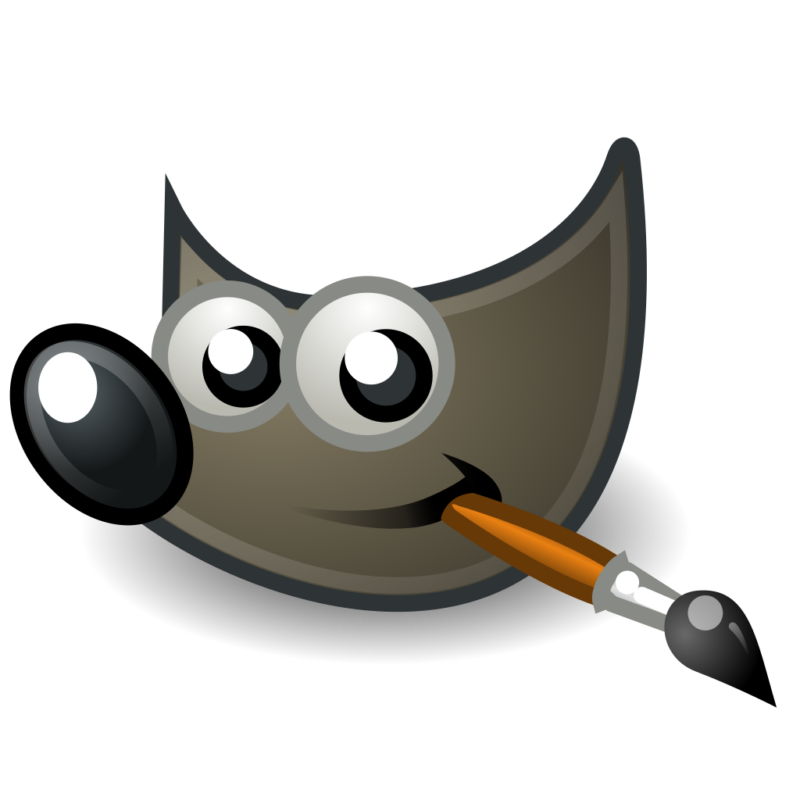 This application is one the best for photoengraving. It's easy to engrave images on GIMP using proof grade settings, but most of the photos need a few adjustments to get the best results. GIMP is a professional editing platform available for most operating systems, including macOS, Microsoft Windows, and Linux. GIMP is often used to print photos on paper. If it comes to laser engraving, we can use GIMP to get a better result. You won't feel trouble engraving utilizing this application. Before laser engraving, we must edit the photo by converting the greyscale, brightness, and other editing functionalities.
In addition to cutting and engraving vectorized shapes and images, the laser can engrave photographic images. This process might take a lot of errors and trials in the editing software and laser settings. To avoid this problem, we should get a successful print in multiple ways through GIMP and PhotoGRAV software.

Our next best pick is the Solidedge 2D, developed by siemens. It's a very versatile open-source software. In this case, you can get the free version quickly on the internet. The patterns and functionalities inside this software are similar to Solidworks, although the tools are different. However, all the tools are available to make the ideas into reality. You will need to export the project file into DXF format. After that, you will need to go through illustrator or Inkscape to finalize the laser cutting design. It's an excellent application for 2D design. You can create vector diagrams and methods, including the very tiny details.
The upside for this platform is the tools for 2D designs. If you are looking for 2D designing software, this application can be an excellent choice. But for rendering and other facilities, this application is not suitable. For laser cutting, this application can be the right choice for vector diagrams and designs.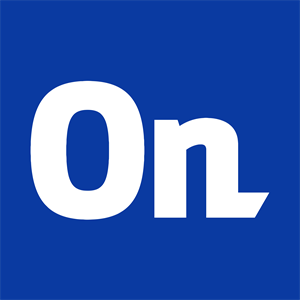 This application is a viable alternative for SolidWorks or AutoCAD. IF you are tire of activating Solidworks or AutoCAD, this software will be the best selection for you. On the other hand, This software provides as many tools as those two. In this case, if you learned that two software, it will take some time to get used to OnShape software. The exciting upside from this software is its prebuilt design. You can download your favourite format and customize it as you want. Another interesting side, this software is available for tablets, smartphones, so you can think about your project and work at any time.
However, The downside of this software is the output format. Onshape vector editing software can't export SVG files. In this case, you will need to get an illustrator or Inkscape to convert them for laser cutting controlling software. Finally, you can give Onshape a try on their website.

WE brought another Open-source platform for you. This application might be tricky the first you will work on it. But with the flow of time, you will find the facilities in it and get used to it. Similar to LaserWeb, SolidEdge, this application is also open-source software. It doesn't look appealing, as its user interface is quite minimalist. However, you will realize how many functions it can offer to you when used to this software. The editing board is almost similar to AutoCAD, and the tools and panels are identical to SolidWorks, although it is wealthy enough as SolidWorks and AutoCAD. At least, what you are looking for, we can find all those necessary tools here.
The most exciting side of this software is its application size, only 10MB. It is easy to download, and it's free. Whenever you need to make a vector design, download this one quickly and start making the design.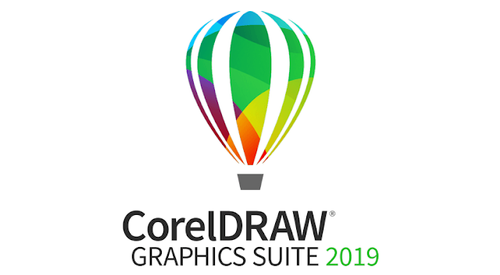 CorelDRAW is a vector graphics editor founded by Corel corporation. This software is standard in most of the recent laser business young peoples. Its stable edition came to the market on 12 March 2020. However, this software is suitable for both vector graphics editing and photo editing for laser cutting. However, This software is top-rated in the laser industry, and it is one of the illustrator's biggest competitors. Inside the application, it has an extensive range of features and tools which are highly customizable interface. Most importantly, CORELDRAW is user-friendly compared to illustrator. You can even change the CORELDRAW layout in illustrator if you are more familiar with that.
On the other hand, the downside of this application is its price. CORELDRAW is more expensive than other applications except for the open-source application. Approximately, you may need around 40 euros monthly and 300 euros annually.
Our last best pick is the GRAPHISOFT ARCHICAD that you can use for laser cutting. This software is specially designed for the architect's industry. For those who are looking for the best software for architectural laser cutting projects, the above few and this one can be the best solution. In this case, this application's tools support the Solibri connection, allowing you to be more convenient with the users. This software also offers us an enhanced performance so that we can draw and create various diagrams easily and quickly. Another feature from ARCHICAD is its improved CineRender Engine and improved user interface.
Finally, If you are an expert, ARCHICAD is the best solution for you. The supported formats from this application are PLN, DWG, DXF export PDF, 3DS, OBJ.
Vector Vs. Raster
In a computer, the physical point in a picture is known as the pixels, and the mapping from some domain to bits whose values are zero is the bitmap. In this case, Raster images consist of pixels, and vector graphics consist of paths. The raster graphics refresh process is independent, but the vector graphics display flickers when the number of primitive images is too large. For example, if you zoom a vector file, the quality of the image remains the same. But on the other hand, raster designs break when you zoom them above 300%. The most common example of vector-based files is that we use them every day without realizing the font files.
Raster graphics are comparatively cheaper than vector graphics. On the other hand, raster graphics require specific endpoints and must be scan converted. But on the other side, vector graphics don't need scan conversion. The file extensions available for raster graphics are: .BMP, .TIF, .GIF, .JPG. The extension available for vector graphics are: .SVG, .EPS, .PDF, .Ai, .DXF.
Summary
So, what do you think? Its time for you to choose the right application for your laser cutting machine. We tried to demonstrate all the suitable application available for today. It's your time to know more about your project and how you will handle all these.
Moreover, if you require any of these software tutorials, don't forget to inform us. We will bring you an excellent tutorial regarding the tools and functions used in all these software. So, Best of luck with your projects. See you in the following content.